Dear 2018 "Stockings For Soldiers" Friends:
Wow… We had so many wonderful Assistant Elves this year. THANK YOU fabulous volunteers who helped us to have such a terrific 15th Year of sending our special stockings to our wonderful troops so they will know that the Great Folks in Delaware and all over America are thinking of them. THANKS so much, Everyone, for all your donations, contributions, hard work, goodwill, kindness, patience, sense of humor and Volunteer Spirit. We Did It Together. This was our BEST YEAR EVER!!!
Our 15th Annual "Stockings For Soldiers" community project has sent over 10,000 personalized stockings to our troops. We're so proud to know that so many of our brave members of the military will know how much we respect and appreciate all they are doing for our Great Country.
We sent 1,400 boxes, filled with all the great Goodies that you all donated for the stockings. This year, our stockings went to our troops in Afghanistan, Iraq, Jordan, Kuwait, Djibouti, Africa, United Arab Emirates, Poland, Qatar, Abu Dhabi, GTMO in Cuba, South Korea, Japan, Bahrain, and parts unknown. We sent to 46 different zip codes and supported 145 different groups who requested our stockings.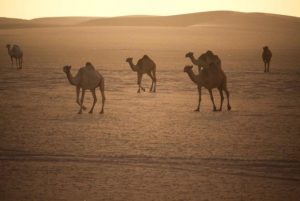 Our 2018 Official Stats:
1,000 + volunteer elves – sent over 10,000 homemade, personalized Christmas stockings packed in 1,400 boxes that weighed 45,500 pounds. Our fabulous volunteers came from Delaware, Pennsylvania and surrounding areas and from ALL over America joined with us. In addition, we sent 2,200 small polar fleece blankets and 7,400 Star Packs for our troops and over 400 knitted hats for our troops. We also sent over 10,000 personal greeting cards and many hundreds of letters of appreciation from children from many, many schools. In addition, we donated over 1,000 of our stockings to several Military organizations so our Vets could have a festive Christmas celebration this year.
We were, once again, so glad to be able to send almost 1,400 lbs. of stockings and Goodies in 47 Boxes for our K9 Soldiers and their handlers in 4 different locations. Thanks to all the wonderful donations that we received, we were again able to also make some donations to our local K9 Heroes and their handlers here with the Wilmington City Police, Delaware State Police, New Castle County Police and some local shelters. We can never forget our canine heroes. THANK YOU all for your generosity for our K9 Soldiers.
Our Stocking project was such a Team Effort. Each and every person has played a very important part in its success. We could not have succeeded without everyone's help. Sincere Thanks go to all our 1,000+ kind and generous local volunteers and our great friends who live far from here, but who have sent us their donations and contributed greatly to the success and completion of this community project.
At this time, I would like to mention just a few of our special Friends in this "short" email. As I hear back from our troops, I will send out their notes which are intended for all of us. Please look for them on our website. I appreciate everything that all of you did to work so hard, so quickly, so efficiently and so successfully. I know our troops are so grateful and were so happy to receive our Goodies. Because of our combined efforts, we were able to touch the hearts of over Ten Thousand of our most precious young men and women who are bravely Serving their Country.
Please accept our deepest THANKS for each and every donation, contribution and good wish that we received from all of you. THANK YOU …
Thank You so very much to the generous owners of our new location in the Plaza III Shopping Center: Louis Capano & The Capano Group have been so wonderful to provide a NEW LOCATION for our project. They found us a new fabulous home and they were so wonderful to do that for us. THANK YOU to Brian K. for taking such good care of us. Thank You to Chris P., owner of Anytime Fitness for donating their furniture to our project. Thank You to our new neighbors, Sarah from the Comic Book Shop, Joanne from Sanctuary Spa, The Goat Restaurant and the Ricciardi Brothers for their patience and kindness. ♥ Again, our deep appreciation goes to Louis Capano III, Brian Kohut and Rep. Debbie Hudson, for making it possible for all our volunteers to work in such a fabulous environment. We are so very grateful for their tremendous generosity.
Our sincere THANKS go to the wonderful and generous members of the Rotary Clubs of District 7630, Area 10 and Area 20. Their support has been invaluable for all these years.
Our sincere THANKS go to the wonderful Chesapeake Bay Area Girl Scout and our Boy Scout volunteers. These terrific Leaders have been so important to us because they are teaching their Scouts the importance of volunteering. Their enthusiasm, helpfulness and hard work are so much appreciated.
Our sincere THANKS go to the wonderful members of the RC Dupont American Legion Post # 18 of Claymont. These special friends made sure that our "Packing Dept." ran smoothly and efficiently. They were the ones receiving the stockings and packing up all the boxes. They were invaluable in helping our stockings to get into the right boxes with their enthusiasm, helpfulness and hard work.
A special THANK YOU also goes to Dawn Peet, for her years of assisting us to contact the deployed National Guard troops from all over the US to be included in our project. This year Christine Kubick took over that job and we are so very grateful to her for helping us so much. This year, we supported deployed National Guard troops from over 10 states.
Our sincere THANKS go to the wonderful Volunteer Delaware 50+ organization (formerly RSVP). This wonderful group of folks in all 3 Delaware counties set up Collection Boxes at many locations for our project. So many wonderful volunteers made a tremendous amount of donations. It was such an important part of project. In addition, we had so many wonderful Sussex Country residents who worked so hard for our troops. Special THANKS to Marianne & Carl Sheran for spearheading so many collection drives, Jane Starr and the Village Improvement Association of Rehoboth Beach, Roberta Bass and her fabulous and generous family members, our great Millsboro friends and Maureen Walker and the Millville-By-The-Sea Community for all their fabulous donations as well as so many new friends who helped us so much.
Our sincere THANKS go to over 1,000+ hard working volunteers who came to our Stocking Store to donate their time, purchase Goodies for our troops, donate needed funds and who brought a cheerful, happy-to-help attitude. Thank You to all these new friends and to our dedicated Team Leaders who maintained the continuity needed throughout the week and who worked so hard to keep this community project going. Our community endeavor was tremendously successful because friendly folks of like-minded attitudes all worked together, beautifully, to achieve such a high level of success and cooperation. My deepest THANKS to these wonderful people for making everything look so "easy." Here is our Winning Team:
Lori Ableman, Holly Bechard, Lindsay Bechard, Jennie Burke **, Bonnie Costas, Ed Crowder, Lorree Crowder, Fury Fecondo, Lorraine Fecondo, Sandy Fecondo, Donna Gallagher, Lauren Handlin, Derek Hart, Dave Hodgson, Mona Konig, Denise Lazar, Annette Long, Rachel Maher, Dave McClure, Lisa McClure, Lori Miller, Cathy Morgan, Donna Pelletier, Samantha Pelletier, Barbara S., Marianne Sheran, Carl Sheran, Bruce Shumway, Karen Sieber, Kathie Simmons, Barbara Spall, Caroline Spall, Jon Stewart, Peg Stewart, Arthur Travis, Tom VanDuyne, Maria Walueff, Jean Woods, Carol Wootten, Pam Yarborough, Sam Youse, Diane Zutz-Cummings, Ryan Cummings
** This year, our Stockings For Soldiers Project was proud to honor our Team Leader, Jennie Burke, who was a very special Team Leader with us for many years. So sad, she passed away in October and we will all miss her so much.
A Big Welcome to our new 2019 Team Leaders:
Lyman Brenner – Peter Dirga – Kim Donahue – Jeanne Madaline – Lisa McCarley – Jane Putscher
2018 – The proud accomplishments of our volunteers include:
Over 10,000 beautifully home sewn stockings.
over 400 beautifully hand-knitted hats.
over 10,000 personal greeting cards to go with each stocking.
over 800 letters of support for the troops from school children.
over 10,000 lip balms from Chapstick/Pfizer Corp
over 15,000 packets of "Snowman's Soup" (hot cocoa).
over 10,000 decks of playing cards from Caesar's Casino in Atlantic City, NJ.
over 10,000 Ziploc bags to mail our stockings from The Castle Bag Company.
over 13 large bolts of magnificent polar fleece to make our 2,200 small blankets from our great friends at Polartec, LLC. of Lawrence, MA
thousands of toothbrushes, toothpaste from our great Dental community. Special Thanks to Benco Dental, Carla Rawheiser and Progressive Dental, Patterson Dental Supplies, Oral Healthcare of DE, and Alpine and Raffeto, Dr. Ben Parenti and many, many Dental offices.
great assistance from our printing community. Special Thanks to Kathie Simmons, Dawn Doherty, Steve Donze of Brandywine Drumlabels and Kevin Dempsey of Sprint Quality Printing Inc.
over 10,000 paperback books from the Friends of Hockessin Library, Avon Grove Lions Club, Kennett Square Resale Book Shop, All Around Books, many friends in Lewes, DE, Foxfield Residents and many others
over 7,400 Star Packs for some of our troops from Annette Long, Lorraine Fecondo & family. We thank the Holy Rosary Boy Scout Troop 61 for the proper disposal of the U.S. flags that cannot be flown anymore. See our website for more information on helping us to make our Star Packs.
over 3,000 lbs. of Halloween candy from Dr. Ron Briglia, Dr. Constance Greeley & many other wonderful local dentists.
500 beautiful homemade stockings from our great friends at Cokesbury Village with the wonderful leadership of Edna Hein and Jane Kipp and we welcome their new Team Leaders, Ginni and Marian.
tons of donated items and extra funds from all the great students and staff from the Washington Township Schools in Sewell, NJ and the great leadership of Lauren, Krista and Bernadette.
many tons of donated items from our great friends at RSVP, Delaware Volunteers 50+ from Sussex County, Kent County and New Castle County. Thank You to Ann Gorrin, Linda, Danielle, Sheri, Roberta, Norma Testa and all their great Assistant Elves for their invaluable assistance.
over 45,500 pounds of Goodies from many, many schools, churches, synagogues, community groups, exercise groups, senior centers, Libraries, Rotary Clubs, Girl Scouts, Boy Scouts, and many new friends from all over the U.S.
∙ Special Thanks to Mark Stentz and the Trash Tech Company for letting us use their great Recycling container during the project. We filled it so many times. It was essential to our project.
∙ We enjoyed working with over 1,000 + volunteers who came by to help us at our "Stocking Store."
∙ Special Thanks to Paul Cummings and the Del Monte Company for bringing us 1,500 empty apple boxes, which allowed us to mail our stockings. Special Thanks to the WestRock Company for always bringing us their great Corn Flakes boxes. Such great friends!!
∙ Special Thanks to the wonderful members of the American Legion Post 18 who took care of the Packing of the stockings into the boxes every night. Thank You Lyman, Peter, Lisa, Jane, Jack, Tom and all their team.
∙ Special Thanks to Bank of America for all their wonderful contributions and donations. Especially to Barbara J. Oliphant, Damodar, Anand, Janeen Yeager and Lance Layton and their great BOA associates for donating over 3,300packets of Snowman Soup. So great!!!
∙ Special Thanks to so many students who wrote such sweet and thoughtful letters to our troops. So many students helped but a special Thank you to the students and staff of Lancashire Elementary and our great friend Susie Murdock for her leadership.
∙ We processed our 1,400 boxes on-line in 3 days, Very Special Thanks to Sam Youse and his great I.T. Team including Jon Stewart, Donna Pelletier, Sharon Hodgson and great volunteers.
∙ Super Special Thanks to Mr. Fred Smith, President of FedEx and his wonderful Team of Heather and Hillary for sending us a FedEx truck to carry our 1,400 boxes to Chicago. We ran into a postage problem if we mailed our boxes from Delaware, so we sent our boxes directly to the APO post office in Chicago. We are so very grateful for their kindness and great assistance. THANKS to Walter, their great FedEx driver. THANKS also to Matt P., Tyler and Brenda E. at the Post Office in Chicago who took excellent care of our boxes when they arrived.
∙ THANK YOU to our Delaware Post Office friends, Vaughn, Jamie, Al, Gib and their great Team for helping us for all the years that we worked together.
∙ THANK YOU to the great folks at Endicia.com who took such great care of us and helped with our Custom Form procedures. Thanks to David W. and Alan B. We're very grateful.
∙ Special Thanks to Lorree, Ed, Tom, Rowan University's Automotive Engineers and their volunteers for helping to organize and load the FedEx truck and to those friends who closed the boxes and carried them to the waiting truck.
∙ A special Thank You to Bumpers & Company, John Mager and Doug Kook, our wonderful accountants who help us to maintain our 501.c.3 nonprofit Delaware corporation status. Special Thanks to our long time Team Leader, Cathy Morgan, who does such a great job as our fabulous bookkeeper.
∙ A Special Thank You to The LOFT/Ann Taylor store in Concord Mall for donating their fabulous furniture to us when they closed that one store. Thank You to Good 360 for making the arrangements for us to acquire the furniture. And A Special THANK YOU to Howard A. from Stony Brook Sew & Vac in Fairfax who donated so much furniture to us. We greatly appreciate it so much. Thank You to Renee H. for creating such a cute outfit for our SFS Mannequin. 😊
∙ A Very Special Thanks to ALL the volunteers who came over each night to lend a hand. We couldn't accomplish all we did without everyone's great help. We can't say THANK YOU enough.♥
Here are just a few of the first notes from our deployed troops that we just received:
To the Stockings for Soldiers Team, Thank you so much for our personalized stockings! You lifted the spirits of all my medics and staff here at the aid station and we will be sharing the extras with ill or injured soldiers less fortunate than us this Christmas! The socks and goodies were all a big hit!
Thank you again, LTC Jacqueline O.

"… Any little act of kindness goes a long way and we all greatly appreciate you (all) and all of the time and effort you put into making these packages. I personally had grown up in Foster Care and I have never had a stocking before let alone one with my name on it. My appreciation to you (all) can not be explained in words. My wife had sent a package but it will not be here before Christmas. I am excited now that I have something that I can open on Christmas. Thank you…" J.G.

…. You will never know how much you have blessed our lives. May you and your team be blessed in return this holiday season.

Respectfully, MAJ King, 1-158 IN

Ms. Russo, Ms. Travis

Good morning from the Middle East.

COL Doug O., myself and the entire team of the 398th FMSC would like to express our heartfelt gratitude
for your knitted offerings along with the stocking and many boxes of goodies that your afforded us. The
team you have their taking care of our troops, by dedicating their time, efforts, donations and such is truly overwhelming. The gift of Love and Appreciation that your organization has shown to us during this Holiday season is unmatched. We cannot say thank you enough! Please thank your entire team of Stocking for Soldiers, West Point Parents Club of Delaware, all the Rotary Clubs, the Girl Scouts, and the friends and neighbors that were a part of this.

We wish all of you a very Merry Christmas, Happy Holidays and a blessed New Year!

V/r, Barry M. B.

We wanted to say Thank You from the bottom of our hearts. We are so thankful for groups like yours doing so much for the military. We are a CH-47 Helicopter unit from Savannah, GA.

Again thank you! God Bless.

Clifton M.

Judy, I want to thank y'all for your support and spending the time to put together stockings for us here at D Co 3-141 IN.

This means a lot to us here over in Africa currently.

Respectfully,

Andrew S.