5 Reasons Why You Should Always Celebrate Your Pet's Birthday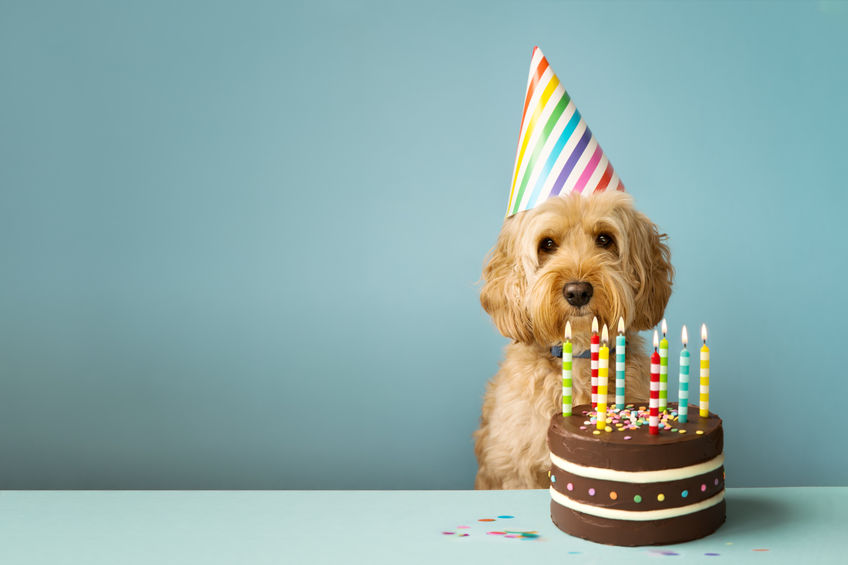 Pets make us humans happy. They reduce our stress, comfort us during hard times, and love us unconditionally! As spoiled as they may be, what's wrong with a few hours with their besties, complete with tasty treats and new toys to celebrate being just plain paw-some?!
Still not convinced? Here are 5 reasons to always celebrate your pet's birthday like a party animal:
A party is a great excuse to have a play date… for pets and owners alike!
Pets are part human. Well, at least they believe they are human.
Every birthday is special and only comes once a year.
Pets are family, and we love them like they're our children.
Cake will be involved! Need we say more?
Tips for throwing a pup party or a feline festivity:
Don't forget the invitations!
After invitations are sent, go shopping at your local dollar store and buy a cart full of birthday party supplies. (Remember, everything is just $1, so feel free to go crazy!)
Don't forget the gifts!
Provide human treats, as well as pet-friendly ones to keep all guests happy.
Pamper your pet the day before with a spa visit. They will need a bath, brushing, nail trim, the works! (But do your best to keep that coat looking great for the big day!)
Don't forget the cake and sing "Happy Birthday!"
If you are unsure of your pet's exact date of birth, make one up and celebrate anyway or celebrate their Adoption Day.
Fun Fact: Did you know?? August 1st is recognized as the universal birthday for shelter and rescue dogs everywhere.
However you decide to spend your pet's special day, just remember to enjoy time with them on their birthday by pampering your precious pet with lots of love, attention, play time and create memories that will last fur a lifetime!
Don't forget to share a photo of your family celebrating your pet's birthday on our Facebook page!