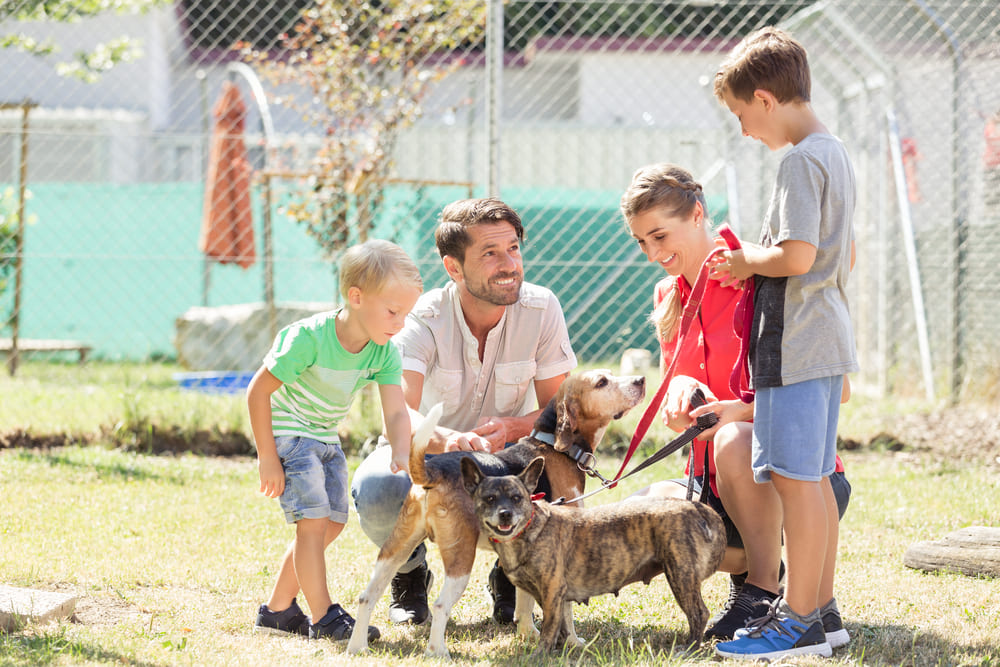 October is National Adopt a Shelter Dog Month, and shelters are full of adorable dogs that need a home. The best way to celebrate this month is by adopting one yourself! These pups have been through so much already.  They may be a little timid or shy when you first meet them but we promise their personality is soon to shine through as they earn your trust.  There are, of course, countless reasons why you should give a dog in an animal shelter a chance at a better life, but here are a couple of our top ones.
Healthy Dogs Can Be Found in Shelters
Mixed or "mutt" breeds are often considered less desirable than pure-bred dogs. However, the latter face more medical issues on average due to breeding practices which can result in unhealthy genes passed down through generations.
Save Money and a Life
Buying from a breeder can be expensive, so adopting a dog from the shelter can save you money and the dog their life! Other benefits like preexisting vaccinations or medical treatments may not come with dogs purchased from breeders, so you'll also have to pay for those along with the fee to the breeder.
Training Included
Dogs who have lived with humans previously are often more well-trained than their younger peers. Seniority comes with prior experience that is invaluable in training your new member of the family. You'll save yourself some trouble by adopting an older dog who has already mastered the basic skills and does not have to go through all those rigorous puppy stages again.
Adopting a Dog Opens a Spot for Another in Need
Not only do you give a loving home to an animal in need when you adopt a shelter dog, but you open up that space to another animal who could use the facility's care and support. Adopting saves lives and reduces euthanizations. By getting dogs off the streets and into shelters, you are helping their chances of finding forever families.
You Support Shelters Instead of Mills
Unfortunately, some people see dogs as business opportunities, one of the worst examples of this being puppy mills. These facilities breed dogs for profit in crowded spaces with little care for their well-being. These conditions can lead to serious health issues and behavioral problems later in the puppy's life. Instead of financially supporting these mills, your funds could go towards helping shelter dogs in need.
More ways to celebrate Adopt a Shelter Dog Month include:
Microchip your dog

so you can find them if they get lost and wind up in a shelter themselves.

Donate to a rescue group or fundraiser that benefits rescue dogs and shelters.
Volunteer at a local animal shelter.

Be an advocate for shelter adoption and encourage those around you to adopt, not shop!
LVC Encourages Everyone to Celebrate Adopt a Shelter Dog Month
Again, the best way to celebrate Adopt a Shelter Dog Month is by adopting a shelter dog yourself! Whether the new family member is a fresh puppy or an old boy, Longwood Vet Center would be happy to check over the new addition. We will ensure they are up to date on all their vaccinations as they enter their forever family with you.