Consider Adopting from Any of the Animal Shelters in Pennsylvania
Every year on May 20th, National Rescue Dog Day shines a spotlight on the incredible journey of rescue dogs and honors the immeasurable love and devotion they bring to our lives. These remarkable canines have triumphed over adversity, often enduring neglect, abandonment, or mistreatment, only to emerge with unbreakable spirits and hearts full of gratitude. Please join all of us at Longwood Vet Center in celebrating National Rescue Dog Day, and consider adoption from any of the animal shelters in Pennsylvania. There are so many benefits to doing so!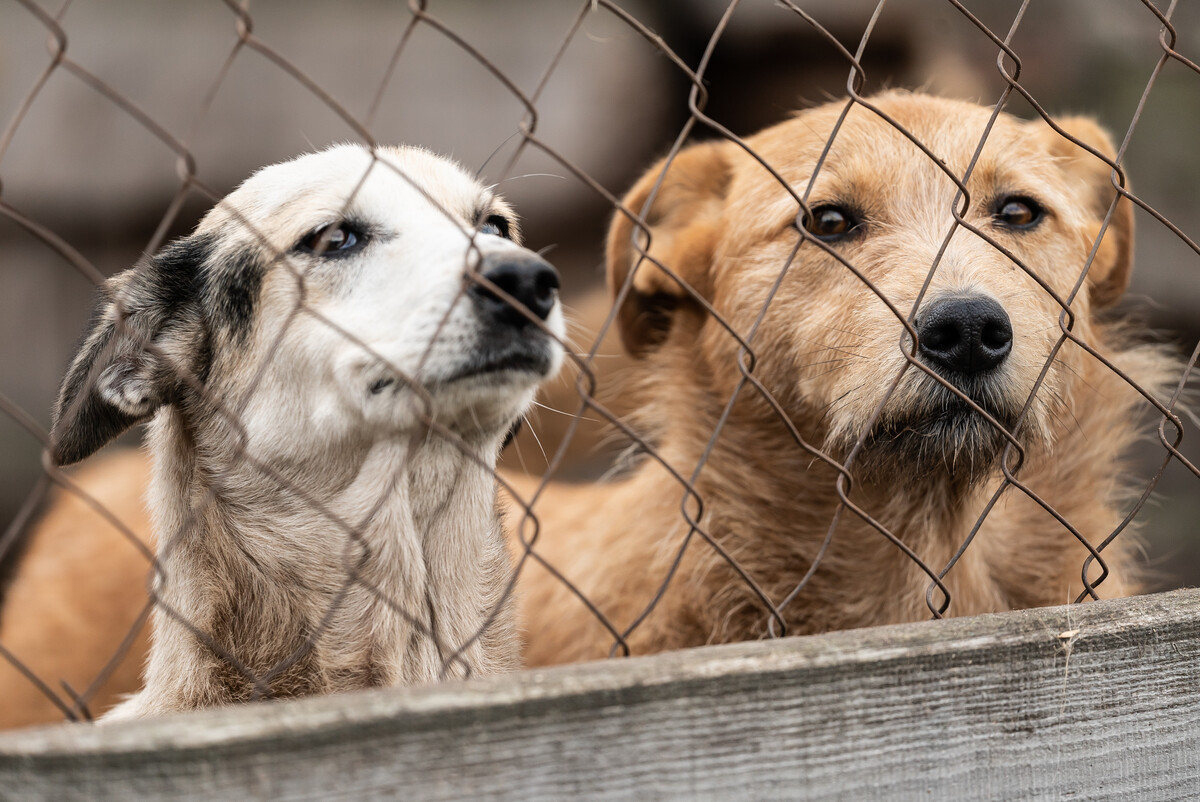 Saving a Life
One of the most significant benefits of adopting a dog from an animal shelter is the opportunity to save a life. Animal shelters are often filled with wonderful dogs of all breeds, sizes, and ages that are in need of loving homes. By adopting from the animal shelters in Pennsylvania, you provide a second chance to deserving dogs, giving them a safe and loving environment they may not have had otherwise. The joy of knowing you have made a positive impact on a dog's life is immeasurable.
Support and Guidance from Shelters in Pennsylvania
Adopting a dog comes with valuable support and guidance from the shelter staff and volunteers. They possess in-depth knowledge about the dogs in their care and can provide advice on training, nutrition, and overall well-being. Many shelters offer post-adoption support and resources, including training classes or behavior consultations, to help ease the transition and ensure a smooth integration of your new furry family member.
Health and Behavioral Assessment
Animal shelters strive to ensure the well-being of the dogs in their care. Before adoption, shelter dogs typically undergo thorough health evaluations, vaccinations, and spaying or neutering procedures. Many shelters in Pennsylvania also conduct behavioral assessments to determine the dog's temperament and suitability for adoption. This information provides valuable insights into the dog's personality and helps match them with the right family, increasing the chances of successful adoption and a harmonious home environment.
Variety of Choices from Shelters in Pennsylvania
Animal shelters are home to a diverse range of dogs, encompassing various breeds, sizes, and personalities. Whether you're looking for an energetic companion for outdoor adventures, a gentle lap dog, or a family-friendly pet, shelters have dogs to suit every lifestyle and preference. By adopting from a shelter, you have the opportunity to find a dog that matches your family dynamics and personal preferences, ensuring a better chance of a successful and fulfilling long-term relationship.
Promoting Responsible Pet Ownership
Shelter dogs often come from various backgrounds, including strays or surrendered pets, emphasizing the importance of spaying/neutering, microchipping, and providing proper care to prevent pet overpopulation and abandonment. Your decision to adopt from animal shelters in Pennsylvania promotes the understanding that every animal deserves a loving home and encourages others to consider adoption as well.
Happy National Rescue Dog Day from LVC
This National Rescue Dog Day, know that adopting a dog from a shelter is a decision rooted in compassion, love, and responsible pet ownership. It not only offers a forever home to a deserving animal but also brings immeasurable joy, companionship, and a deep sense of fulfillment to your family's life. 
Some of our favorite animal shelters in Pennsylvania include Humane Animal Partners – a partnership between the Delaware Humane Association & Delaware SPCA, Faithful Friends Animal Society, and the Pennsylvania Society for the Prevention of Cruelty to Animals (PSPCA). Once your newest family member is successfully home, don't forget to schedule their first appointment with their new vet here at LVC! By choosing adoption, you become a part of a remarkable journey, making a lasting impact on the life of a shelter dog and experiencing the transformative power of love and companionship. Thank you for considering doing so!